[sg_popup id=98]
Izunoya is a by-appointment-only relaxation salon offering authentic Swedish massage exclusively for women in Izu-Kōgen, Shizuoka Prefecture—the perfect hideaway.
Introducing Izunoya
Izunoya is a relaxation salon and the perfect hideaway in Izu-Kōgen. It is owned by a woman who might remind you of Osono, a character from "Kiki's Delivery Service," who mastered the art of Swedish massage in Tokyo.
The name "Izunoya" combines "Izu," the location of the salon, and "Ya," which in Japanese suggests "home" or a place of rest. The name is intentionally displayed in hiragana to make it easy to remember.
This is not so much a beauty treatment salon but rather more like a secret place, where you can simply relax and not worry about the passage of time. Feel free to come with no makeup on or wearing your most comfortable casual clothing.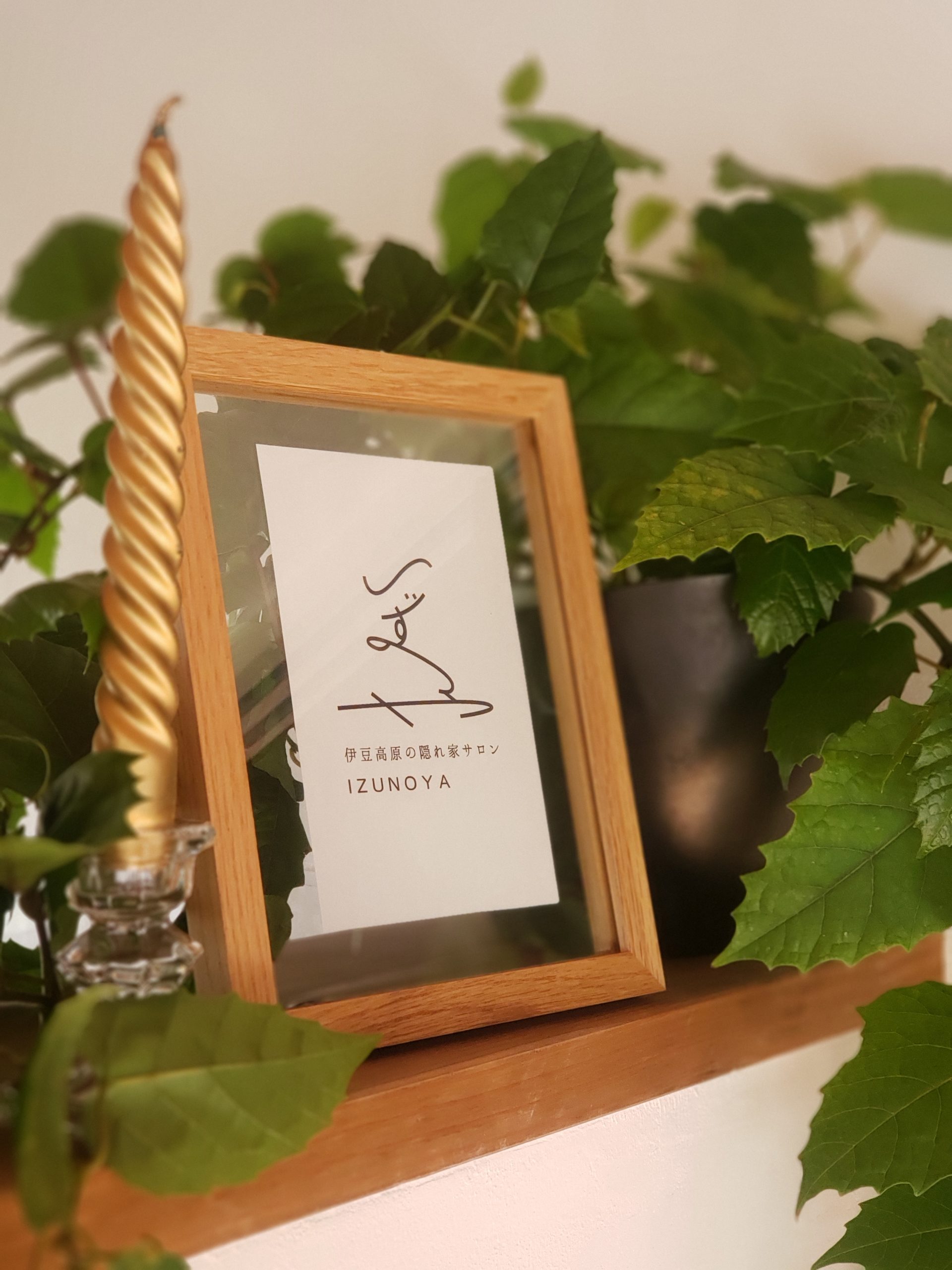 Izunoya is a place to return to again and again
Day in and day out, you deal with work, housework, childcare, and other chores. You definitely deserve a well-earned break. Swedish massage performed by warm, soft hands offers the ultimate in relaxation, restoring a healthy immunity and boosting your oxytocin, the happiness hormone.
Izunoya strives to be a place from which you leave fully refreshed and ready to re-engage in daily life. Let Izunoya be a source of energy and a place to relax and feel just as welcomed as the home in which you grew up. Let it be the first place you think of when you are tired and need to unwind. Izunoya is your ultimate refuge amid the storm and stress of daily life.
And you can return again and again
I look forward to sharing a long journey of good health and wellbeing with you.
Open: 15:00 to 20:00 

The last appointment is 19:00 for a 60-minute treatment and 18:00 for all other types.
Closed: Irregular
A personal consultation is conducted before each treatment to note any physical or mental considerations and provide sufficient explanation about treatments. Please note that the therapist may determine a treatment cannot be recommended under certain circumstances and ask to reschedule for another day.

Swedish massage at this salon is not a medical treatment.

Customers will not be compelled or pressured into buying merchandise.

Izunoya will not maintain any relationships with anti-social forces nor yield to any unethical demands.

Personal information is only used for booking appointments and maintaining continuity of treatments.
Unauthorized use of this site or any of its content is prohibited.